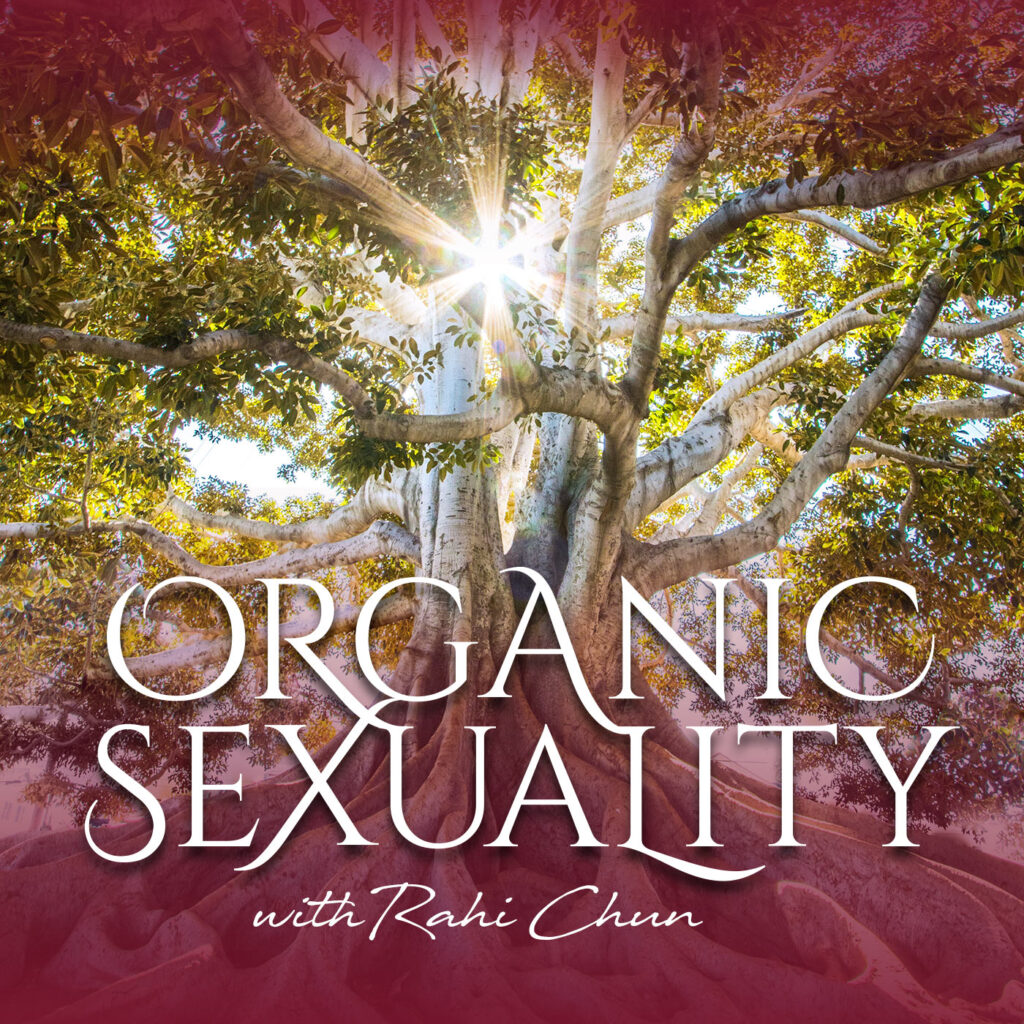 Exploring Somatica Coaching, Sexual Surrogacy, and being a Sexual Intimate with Andre Lazarus who is all three
I had heard wonderful things about Andre, his facilitation, his insights and understanding of sexuality &  intimate relationships, and his professionalism through a mutual friend.  I was delighted to discover all of these things about him myself when we began connecting and sharing aspects of our respective work.  What struck me was his sensitivity, authenticity and transparency as you may feel for yourself from this interview.  I feel we are lucky that a soul such as he is holding space for the sacred work he facilitates.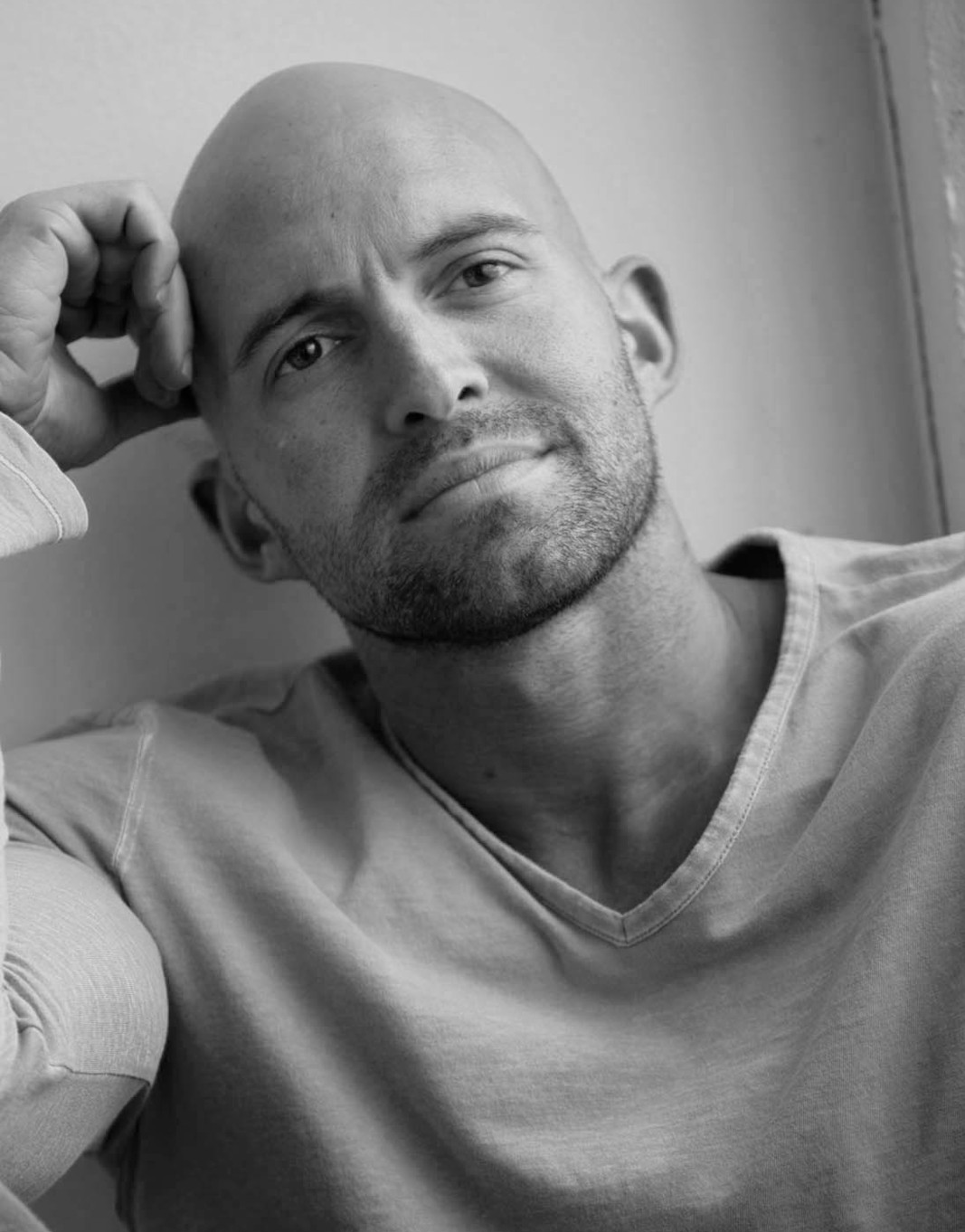 Andre Lazarus is a Somatic Intimacy Guide who offers space-holding for a wide range of services via his training and areas of expertise as a Somatica Coach, certified Sexual Surrogate, and Sacred Intimate.  Having come from a family of health care practitioners, Andre has always had a sense of service, serving in the Marines as a young man before offering his natural gifts for removing shame around sexual exploration, helping to open up sexual desires, and healing old wounds around abuse and trauma.  His journey of taking ownership of his own sexual power and authenticity involved his realization that he is multi-sexual, and serves to empower others, singles and couples, to realize their authentic sexual truth and its empowered expression.  
How being raped by a woman at age 19 was both a fortunate and unfortunate experience informing  sensitivity, sexuality, and how he holds space for clients. 
How his work and life's purpose as a sacred intimate, felt in his early years, has informed his professional and personal journeys.
The scope of his practice and boundaries as a Somatica Sex & Intimacy Coach and how it was during his training that his interest was piqued to become a Sexual Surrogate.  
Common examples of issues explored in Sexual Surrogacy, and the triad model of working in concert with the client's therapist.  
How these differ in boundaries, scope of practice, and common issues addressed than his work as a Sacred Intimate. 
How he navigates keeping emotional boundaries with clients clear with his personal intimate relationships.
Andre's vision for a healthy sex+positive society. 
00:02.52
rahichun
I'm really excited today to be inviting Andre Lazarus to the podcast Andre is a very dynamic special embodied human soul that I've been getting to know in this last year um I just think it's really special that he's on our planet doing the work the sacred work that he's doing um let me share a little bit about Andre. He's a somatic intimacy guide and within that encompasses so much. Um, he comes from a family of healthcare practitioners and has always had a sense of service having served in the military in the marines as a young man and after a marriage and consensual non-monogamous relationships. Andre learned. He has a natural gift for removing shame. Around sexual explorations helping to open up sexual desires and healing old wounds around abuse and trauma he has since been certified as a somanica sex and intimacy coach a sexual surrogate as well as a sacred intimate and we'll get into all of these and the distinctions. Um, his journey of taking ownership of his own sexual power and authenticity involved his realization that he is multisexual and serves to empower others singles couples to realize their authentic sexual truth and embodied sexual power.
01:28.73
rahichun
Andrea I'm so happy that you're here joining us today.
01:33.11
Andre Lazarus
I'm happy to be here right? Thank you for the beautiful introduction.
01:34.84
rahichun
Yeah man right? on right on So you know I thought a great jumping off point would be to invite you to share your own journey of discovering your authentic sexuality and its truth because I know it's been quite a journey.
01:52.52
Andre Lazarus
Yeah.
01:53.90
rahichun
Ah, from your young years through your marriage through um, consensual non-monogamy to realizing you're multisexual. Um, and it's an incredible journey and and it's so um, apropos that you're now holding space for others to realize their embodied sexual truth and desires. I'd I'd love for you to share kind of what what were some of the key influences. Um either in challenges or breakthroughs or realizations that you feel like have informed your really. Embodying and owning your sexual truth today.
02:33.46
Andre Lazarus
Yeah, you know you know there's There's so many moments just as you were asking that kind of 2 wo-part question So many moments in my life that I've found were pivotal in my discovery and. I mean we could talk for like ah and know a day or 2 just on the origin me so misizing all of that. Um, but I can kind of do a quick background just kind of where I came from and um, growing up younger.
02:54.40
rahichun
Totally right? right.
03:11.69
Andre Lazarus
Ah I felt like I had a huge capacity in my heart for loving multiple people multiple genders and while when you're young and you're in those like you know, 5 to 7 year old like years you have sometimes multiple girlfriends multiple boyfriends.
03:20.83
rahichun
Ah, oh.
03:31.67
rahichun
Ah.
03:31.68
Andre Lazarus
Maybe both and there's this idea of that parents say oh yeah, it's a phase. It's something that you just do when you're that age and you grow out of that and looking back now I realize I don't think I ever grew out of that and I feel.
03:48.80
rahichun
Um, man.
03:51.40
Andre Lazarus
It was such a big part of my earlier understanding of my capacity and understanding for connection and love. So that's where it really started when I was like having all of these beautiful connections and you know obviously when you're that young.
04:02.16
rahichun
Yeah.
04:10.91
Andre Lazarus
You're not fully understanding what sexuality is and what that manifests like but just being close to individuals wanting to share their experiences share my experiences with them started very young and.
04:26.52
rahichun
Um.
04:29.23
Andre Lazarus
As I got older in my teens in my twenty s I was really starting to understand that it was just a fundamental part of who I was it wasn't a phase. It wasn't something that I felt like was not.
04:40.00
rahichun
Um, and.
04:47.98
Andre Lazarus
Like instilled within me and I think I fought it quite a bit actually um as I was dating you know, individual mostly women because as a young man understanding that there was this possibility of loving multiple genders multiple people.
04:54.86
rahichun
Are.
05:07.25
rahichun
And.
05:07.59
Andre Lazarus
Just wasn't something I was taught it wasn't something we were taught in school and my parents while they loved me and they provided a landscape of understanding sexuality understanding relationships. Not really constricting me on what I could do or who I could see.
05:21.48
rahichun
Who.
05:25.67
Andre Lazarus
But also their knowledge was limited on understanding open relationships these different types of um, sexual um orientations So a lot of it was Self-discovery and my own education of where do I go from here and.
05:28.76
rahichun
A.
05:38.75
rahichun
Ah.
05:44.94
Andre Lazarus
Honestly I feel like I didn't have the I didn't have the like greatest role models when it came to relationships in my teens and my twenty s it was the friends around you and in that I realized I had to.
05:58.31
rahichun
Ah.
06:03.30
Andre Lazarus
Go deeper into myself and into my own self-exploration because if no one else was going to guide me I had to guide myself so fast forward now into my late 30 s almost forty um through.
06:09.85
rahichun
Um, right.
06:18.13
rahichun
Are.
06:22.68
Andre Lazarus
These different trainings that you mentioned through mentorship through my beautiful um, consensual nomonogamous relationship with my partner of 9 years that puts me where I am today and those some of those pivotal moments were some deep.
06:27.90
rahichun
Um, and.
06:42.79
Andre Lazarus
Shadow work understanding the aspects of me that I needed maybe some psychedelic help to to fully comprehend and I still do go into those practices but um.
06:44.17
rahichun
Ah.
06:57.41
rahichun
Um, and I have ah had.
07:00.77
Andre Lazarus
That's really how I have shaped where where I currently am through my own self-knowledge and then also the people around me that I've chosen to help guide me on my journey.
07:13.59
rahichun
Beautiful, Beautiful. Yeah I mean it's so cool that you have really maintained that nature that you so reveled and and loved and came so organic to you as a kid of just loving Indiscriminately, you know it's like everybody.
07:31.00
Andre Lazarus
Yeah.
07:33.53
rahichun
Ah, comes in different genders and forms and and you just had a love for everyone and it's It's so great that you were able to keep in contact and and be in touch with that nature. Um. Definitely you know our conditioning our parental conditioning our societal cultural conditioning. Um, ah you know has its very strong kind of heteronormative kind of you know? um, ah structures. I'm wondering you know I know you were in the military when you were younger did that I'm I don't know I've never been in the military I'm just wondering how that nature ah coexisted with your service in the military.
08:23.87
Andre Lazarus
Yeah, um, yeah, yeah, it's ah it's a good question. Um I feel like it showed up in a variety of ways there was definitely I would say.
08:23.89
rahichun
Or whether it it had a chance to like how did that show up or how was it repressed or.
08:38.98
Andre Lazarus
Many different forms of suppression. Um, just being um, a man in the world in a world that doesn't really have a full understanding or grasp or room to be vulnerable. Or to be effeminine as a presenting ah biological Male. Ah, there was definitely this suppression of emotion in the military, especially as a leader so I was um I was a marine officer.
09:15.70
rahichun
Ah.
09:15.84
Andre Lazarus
And as an officer you are in charge of could be 6 people. It could be thousands it depends on you know your ranking in in those units and I've had you know the responsibility of groups of a dozen to groups of over a hundred.
09:20.81
rahichun
12
09:31.84
rahichun
12
09:34.60
Andre Lazarus
And as a leader in the Marine Corps you are expected to be this shining example of stoicism of being able to have your emotions under control. So when fear pops up.
09:41.40
rahichun
And.
09:48.32
rahichun
Um, right.
09:54.54
Andre Lazarus
When you have uncertainty when you're nervous. You don't show that or you don't talk about that at least you don't talk about that with the people who are your subordinates and generally you really don't talk about it with the people who are your superiors because then they're confidence and you might wane.
10:12.75
rahichun
Um, and.
10:13.60
Andre Lazarus
So Who do you really have you have yourself which you can sometimes you know be definitely hard on yourself when you're going through those emotions then you have your peers So where I found a beautiful kind of balance was. I gravitated towards um individuals men and women in the military who I found really embodied both the masculine and feminine um of their energy and how they identified with emotion vulnerability.
10:46.46
rahichun
Honey.
10:49.92
Andre Lazarus
So While the overarching idea of um emotion weakness vulnerability. All of these words were a bit suppressed in specifically the marine core of what I know um from that branch I Found. Individuals who are able to tap into that who are able to tap into kind of this flexibility in the way that they interacted both emotionally and physically so I found a group of really amazing men who yes when push come to shove and.
11:09.80
rahichun
But.
11:17.60
rahichun
And.
11:25.26
rahichun
Um, then.
11:28.71
Andre Lazarus
There was something that needed to be done sometimes in a violent way just due to the nature of the military they were able to turn that on. But then when we're in our off hours. We were all like on a couch cuddling with each other watching movies.
11:44.88
rahichun
Um.
11:46.71
Andre Lazarus
Um, you know, kind of decompressing from the from the the strain of what it was to be a leader in ah in an organization like the Marine corps. So yeah, while it wasn't the easiest to fully like.
11:51.18
rahichun
Ah, is it.
11:53.30
rahichun
Um, yeah, ah.
12:05.97
Andre Lazarus
Understand it was something that I was able to have the support structure of individuals like myself that made my journey of Discovery within emotion with vulnerability and with men who are also vulnerable.
12:13.50
rahichun
Um, man.
12:20.66
rahichun
Arenna.
12:24.43
Andre Lazarus
Much easier to to come by.
12:26.71
rahichun
Wow, That's amazing that you um, you know, kind of naturally gravitated and created your oasis within this very very rigid military structure where you can't be vulnerable to your subordinates or your superiors. Um, that's.
12:39.91
Andre Lazarus
Um, yeah.
12:43.29
rahichun
Really refreshing to hear I mean because you know I'm imagining the age that most young men go to most young people go to in the military. It is kind of the period of their sexual blossoming and exploration. You know it's past teens. But it's a young adult and it's like where does this energy go in this rigid structure and it's really.
12:56.81
Andre Lazarus
Um, oh yes.
13:03.00
rahichun
Great to discover that you can find that you know that you can cuddle you know in your in your privacy and so forth. So Andre I'm curious. You know in your um, you know on your website um comingdashcloser dot com.
13:11.90
Andre Lazarus
Um, yeah.
13:19.60
rahichun
And your bio you share about a ah violation that happened when you were 19 and you described it as being um, fortunate or unfortunate. You know I'd I'd love to know? Um, what? How why you describe it that way and what your journey was. Because I'm guessing the journey to healing ah from that violation has really informed your sensitivity and understanding with clients because so many of our kind of mainstream population and certainly the clients we serve um are healing from from past traumas. And and by specifically violations.
14:00.40
Andre Lazarus
Yeah, yeah, yeah, um, yeah, I'm happy to share um and like to your question around like when I say fortunate or unfortunate and why I use both because in my body. In my understanding of consent of a healthy dynamic between one two or multiple individuals. Um, there is a desire for safety a desire for connection a desire to be able to. Feel comfort in the physical emotional spiritual intimacy Bond and I say unfortunate because when there is a violation as as um, you mentioned and in my violation I was.
14:45.30
rahichun
Um, guess.
14:57.92
Andre Lazarus
Um I was raped for my first um penetrative sexual experience by a woman that it's unfortunate that that occurred for me or that occurs with anyone that I believe there's a. A place where with enough education with enough knowledge around how to understand someone's sovereignty in their body that we can work to prevent and maybe might be very idealist of me but eradicate. You know, non-consensual acts such as this but it happened it was something that took place so that's what was unfortunate I say fortunate because we were talking earlier about those pivotal moments in lot in my life. I feel like it spawned everything and every element of who I am today in my understanding of my own sexuality of my understanding of how I interact with my partner.
15:59.62
rahichun
Are the.
16:12.90
rahichun
But her.
16:12.36
Andre Lazarus
With lovers with clients and sometimes it takes moments of tragedy and moments of unfortunate events to really light a fire in. Our discovery of ourselves and that that really really ignited me and that's why I was fortunate because I don't know where I would be today or how I would be possibly interacting with people.
16:31.36
rahichun
And dead. A home.
16:50.80
Andre Lazarus
If that didn't occur to me. Yes, there might have been more moments in life where I would have had awakenings and possibly my own like um times where I could have been that perpetrator just from again. The knowledge that we're given specifically as men and how we interact with women. There's not really a lot of education around that So I I could have been in more precarious situations myself. So.
17:17.40
rahichun
No.
17:27.52
Andre Lazarus
That's why I say fortunate because it provided the landscape of learning and unlearning and really catapulted me into the work that I do today.
17:40.97
rahichun
Yes, yes, that's beautiful. Um, yeah, thank you for sharing all of that Andre. Um, it's really clear how it was unfortunate because it is traumatic to the body to be forced into something that it's non-consensual. And ah, it's really informed your journey since and the space that you're able to hold the sensitivity that you do bring to and really you know it's kind of a wisdom that the body could only have from experiencing something um that that. You know you can now have such compassion and empathy and understand how to hold space to resolve that in other bodies. So let's get to um I don't think I've ever met someone who's a Somatica practitioner a sexual surrogate and a sacred intimate. It's like so you know I mean. You know it's it's quite the trifecta. Um for our audiences who who don't know the distinctions of the 3 um I would love to I mean I have so many questions about all 3 but um, like for example, you know I'm curious. How.
18:47.27
Andre Lazarus
Yeah.
18:54.13
rahichun
Like you know did becoming a somatic a practitioner it pique your curiosity about becoming a sexual surrogate and then you realized oh I'm limited here so I want to be a sacred intimate like first of all, if you could just define for our listeners and distinguish like the parameters.
19:09.55
Andre Lazarus
Um, yeah.
19:11.99
rahichun
And differences of each of those 3 and then part 2 if you can kind of describe what led you to becoming trained in each.
19:20.69
Andre Lazarus
sure sure so I think I'll answer the second part first. Um, just to keep it keep all of the pieces together in my mind. Um, and as you said I mean.
19:27.61
rahichun
Yeah, cool.
19:34.60
Andre Lazarus
We could have an entire podcast just speaking on one of these elements rather than and so I'm happy to come back and and dive deeper. But um I believe the sacred intimate work um has been and.
19:36.20
rahichun
Totally yeah, great.
19:51.58
Andre Lazarus
At least as right now in my mind will always be the most sacred piece and the most important aspect of the work that I do and also the work that I've been doing the longest um I was doing that work before it was actually work before I was actually getting paid for this work. So during that journey in this sacred intimacy this bonding that I was um, having with lovers friends and now you know with clients as well. Um I was. Wanting just more knowledge around ways to interact with individuals and different therapeutic modalities and a friend turned me on to um, the Somatica Institute um which is where I receive my certification for.
20:48.57
Andre Lazarus
Ah, somaticica informed ah coaching and during that time while I was in Somatica someone mentioned surrogate partner therapy. So I I actually didn't know much about surrogate partner therapy until I was you know.
20:59.90
rahichun
Ah.
21:06.22
Andre Lazarus
Almost finished with my time at Somatica and then as I was and this will go into the first part and as I was thinking about the work that I do realizing that everyone is at a different point in their journey.
21:14.68
rahichun
E.
21:23.51
rahichun
Yes.
21:26.50
Andre Lazarus
And everyone's going to have a different comfort level on how deep they can or possibly will go with a practitioner. So. That's why as I was thinking about Somatica um, like somatic coaching my sacred intimate work and then. Ah, surrogate partner therapy I realized they all have their unique offering and yet they all also kind of coexist on the same realm of what is intimate connection to oneself and others.
22:02.63
rahichun
Ah.
22:03.33
Andre Lazarus
So that is kind of the the journey and then the difference in the three. So I'll start with somatic coaching so somatic coaching um, can be done virtual. It can be in-person and these are sessions with.
22:07.30
rahichun
For.
22:16.23
rahichun
Was.
22:21.59
Andre Lazarus
A single individual with couples with you know, multiple people in a dynamic I Know we've mentioned single and couples. But there is a lot of open relationships that have many other definitions and also many other number of people so in that.
22:36.67
rahichun
And.
22:40.78
Andre Lazarus
It's an embodied way. Ah somatic embodied embodied way of learning how to connect with 1 ne's intimacy to themselves and others and working through various goals that clients might be coming to me with.
22:42.18
rahichun
With that.
23:00.70
Andre Lazarus
And it's a hands-on it can be with consent hands-on experiential coaching. So while we will talk about things. We will also put them into practice and I as the practitioner.
23:12.37
rahichun
And.
23:17.30
Andre Lazarus
Might interact with um the client or clients or I might provide techniques and tools for those individuals to practice on themselves or with others as well with Somatica through that training. There are limitations in how far.
23:28.91
rahichun
Um.
23:36.79
Andre Lazarus
Physically, you can go with clients um clothes will stay on. There is no ah kissing or um, touching of certain orogenous zones and that is a yes Yes, yes, which has.
23:45.39
rahichun
Which include the Gen which include the Genitalia correct. Yes.
23:55.90
Andre Lazarus
Ah, beautiful place for certain clients who have boundaries on what they feel like they can go into with a practitioner which is why I enjoy having that offering because it allows space for people to.
24:02.79
rahichun
Right.
24:14.57
Andre Lazarus
Start their journey or go as far as they need to in order to help with their healing journey that they're on with the limitations and bounds of what is that that particular offering and then I'll talk about um, surrogate partner therapy. So I was trained through um ipsa and ipsa is based out of Los Angeles and Dr via Blanchard is the primary trainer for that offering and with surrogate partner therapy.
24:52.69
Andre Lazarus
There is a triadic relationship that occurs between the client the therapist that the client is seeing and then the surrogate partner who is that's my position in in the triad. So.
24:59.18
rahichun
And have.
25:11.56
Andre Lazarus
With this the client has to still be connected to and seeing their therapist. Um, while also seeing me as a surrogate partner If for some reason the client no longer wants to see the therapist then.
25:21.88
rahichun
Who.
25:31.34
Andre Lazarus
We would have to pause our our work together until they found another therapist to fill in the triangle and this is very much an in-person offering um in-person therapy. It's very much geared towards.
25:33.25
rahichun
Man. I say.
25:50.80
Andre Lazarus
Sex Education helping individuals work through um, certain dysfunctions shame trauma and um, it's ah it's something I also hold near and dear to my heart when it comes to how I work with people.
25:54.50
rahichun
You know now.
26:09.23
Andre Lazarus
And also fits in a certain realm for clients that feel comfortable going into a certain space and in that space it goes beyond the bounds of what would be somatic coaching yet. There is also still in my.
26:15.36
rahichun
Better.
26:24.37
rahichun
Ah, her.
26:28.41
Andre Lazarus
My experience certain limitations to where that work can go and also how often that work can happen. Um, so that's where sacred intimacy comes in and sacred intimacy is.
26:33.24
rahichun
Are.
26:44.92
rahichun
Could can I Just ask you to specify what you? what? What are those limitations with sexual surrogacy work that you just alluded to.
26:48.00
Andre Lazarus
Yeah.
26:58.33
Andre Lazarus
Yeah, so I feel with um, it's more. It's more the realm of what the work is and the certain clinical fashion that um, surrogate partner Therapy is offered.
27:06.38
rahichun
Ah.
27:08.94
rahichun
Right.
27:14.40
Andre Lazarus
So There's more of a structure to it and also the individuals who would be seeking out surrogate partner Therapy might not be and I can go more into it when I talk about sacred intimacy might not be. Ah, suited for sacred intimate work because of where they're at on their journey. For instance, someone going to? um, a surrogate partner might be someone who is a very late in life Virgin who also.
27:34.37
rahichun
Um, ah got it.
27:50.51
Andre Lazarus
Might have a lot of trauma around whether for a circuitog partner might be so ah, serious serious picking up our our conversation. Um, think yeah I like that. Thank you Siri um, so.
27:59.67
rahichun
Ah, it's a threesome. Yeah.
28:08.86
Andre Lazarus
In that there's um, certain individuals that I've worked with that have taken sometimes weeks if not more than a couple months before they felt comfortable even allowing me the opportunity to touch them like touch their shoulder.
28:26.26
rahichun
I see ah.
28:28.32
Andre Lazarus
Touch their hand and their goal might be to get to a place where they can have a fully embodied um penetrative experience with a partner or a future partner. So obviously that's going to take a lot of time to get to that So where.
28:43.25
rahichun
The hound.
28:47.95
Andre Lazarus
That differs and where there's limitations is in sacred intimate work. There's more place for individuals who have perhaps maybe a little bit stronger of a grasp on feeling comfort and touch feeling comfort in going into an intimate space.
29:01.27
rahichun
Are.
29:07.70
Andre Lazarus
Because with my sacred intimate work at least the way it's structured. These are um, full day overnight sessions. So also embodied similar to surrogate partner therapy. However, if I'm going to be working with someone.
29:14.66
rahichun
And have.
29:26.44
Andre Lazarus
For a day or a night then it wouldn't make sense and it wouldn't be the best to their best interest if they are still unable to even allow myself to like physically touch them to spend time with me in that in that offering.
29:38.52
rahichun
Frame.
29:45.43
rahichun
Ah.
29:45.67
Andre Lazarus
So That's why I found all 3 of these to be so beneficial because as I mentioned with people at varying levels of their journey I also can provide my experience my input on where I feel. They might best be suited So while sacred intimacy is where I do most of my work. Um, there are individuals that are more suited for surrogate partner therapy. There are there are individuals who are more suited for somatic coaching and.
30:05.66
rahichun
Um.
30:14.33
rahichun
Yeah, like.
30:23.35
Andre Lazarus
Eventually they might want to you know stretch or go deeper into what their limitations were and then be able to go into varying levels but generally. Once a client is in a certain bucket of either being a surrogate partner client a sacred intimate client or a coaching client most of the time that's where they'll stay.. There are times where a sacred intimate client could move into what is coaching.
30:50.43
rahichun
Um.
30:56.30
Andre Lazarus
Or a surrogate partner client over time might move into a sacred intimate client but generally they'll stay kind of within those realms.
31:04.10
rahichun
Okay, great. Yeah, thanks for that. Very clear distinction. So You know what's really wonderful. Is you kind of you're kind of offering the full spectrum of you know what? a client may need. And you know from close on. Ah but body-based you know experiential experiences So The body gets new imprints of what's Possible. You know, kind of creating new stories in their body. You know all the way to sacred intimacy where um. You know it can be full on fulfilling a fantasy or I mean there there aren't that kind of limitations. So. It's really a full so full spectrum. Um, but what's in common with all three is they're all somatic. They're all body base. They're all about creating new imprints. Somatically.
31:49.20
Andre Lazarus
Yes.
31:59.55
rahichun
So that it replaces the old stories whether it's replacing old trauma patterns or creating new imprints of behaviors to empower them. Um I want to ask you Andre in regards to sacred intimacy. Are there.
32:09.54
Andre Lazarus
Yes.
32:17.34
rahichun
Are there any boundaries or parameters. Ah that you that you have does it depend on the client. Um, but how does that work as far because I'm sure people are wondering. Wow you know it's It's a free for all you know like you know this is great but are there boundaries and ah parameters that you have.
32:27.79
Andre Lazarus
Um, yeah, no.
32:38.26
rahichun
Is it based on the client and if you can describe your screening process. Um, if you you know regarding your clients.
32:44.11
Andre Lazarus
Sure. Yeah, yeah, yeah, I'm happy to share that. Um, first to answer your question. Yes, there are boundaries. There are always going to be some form of boundary. Um, not just for the client but also myself there are.
32:51.32
rahichun
I.
32:57.90
rahichun
Her.
33:02.00
Andre Lazarus
Things that I feel very equipped and skilled at to provide and then there will be things that someone might bring to me and I might suggest that there might be someone else more suited for them in whatever their pursuit is um and I do that. Not to not to um, push clients away or to ever judge What a client might be desiring. But I also am aware that I am a human being and I have my knowledge base and when I feel. As if someone might be in need of something more than I can offer or looking for a certain skillset that I might not be masterful in I feel very confident in being honest in that. So For instance I might work.
33:48.43
rahichun
Are.
33:54.88
Andre Lazarus
I Often bring in Shabari Kabaku to my work as a sacred intimate and I also realize my limitations that I am not a skilled rigor in suspension.
33:55.52
rahichun
Again.
34:11.45
rahichun
Ah.
34:11.87
Andre Lazarus
So If someone wanted to come to me and say I want I am desiring this very tightly held nurturing embodied experience of being fully wrapped in multiple rope suspended on high. I would say I have limitations in what I can offer you and I know other individuals who might be better suited to provide this for you. So That's just an example but when it comes to screening. Um I Also want to make sure that the individual who.
34:36.72
rahichun
Ah.
34:40.34
rahichun
Yeah, yeah.
34:50.87
Andre Lazarus
I'm working with has a good grasp and understanding of what boundaries are and can communicate to me that they understand that there can be a yes and a no when it comes to the way that they would interact with. Someone else or me. Um, it's It's a fundamental um, vetting that I do because I want to make sure that this person understands that they have complete and utter control.
35:12.15
rahichun
Ah.
35:18.63
rahichun
Um.
35:28.14
Andre Lazarus
In the experience that we will be going into that even if in the experience I am called upon to be this dominant individual holding the space of a submissive who's surrendering to my will.
35:29.22
rahichun
Right.
35:45.85
Andre Lazarus
And that is the desire in their healing journey I Still want to make sure that they understand just how much power they have actually the ultimate power to say no to stop something when they no longer feel safe or feel like they can. Um, fully like understand what's what's happening to their body to their psyche I've been with a client who um had a Full-blown Psychedelic experience completely unaltered with any substances I I don't work with any substances in my work. So but they still had a psychedelic experience so I had to rather than continue on in the journey that I was doing with them in a physical space I had to switch my focus to grounding to bringing them back.
36:28.28
rahichun
Ah.
36:43.10
Andre Lazarus
To a place where they felt safe in their body where they felt like they were had control and while they found this psychedelic experience to be beautiful and they didn't want they they didn't want to like stop or to slow down.
36:57.31
rahichun
Yeah.
37:00.20
Andre Lazarus
It was a judgment call for me to say this was something that was um I wanted to make sure we were still onboard on the same page so vetting and screening is um, essential with anyone I work with and I feel very um.
37:05.00
rahichun
Sure. Ahead.
37:17.89
Andre Lazarus
I Feel very confident to say that I have turned down clients because what they were desiring was something that was outside the bounds of what I could offer or that there might be someone else better suited to provide them that healing that healing work.
37:33.70
rahichun
Yeah, yeah, that's really really clear. So what? what? I'm hearing Andre is that. Not only do you want to make sure that your skills and services are aligned to meet their intention and their desire but you want to? also. For your safety and for theirs make sure that they have the capacity to really assert their voice and their boundaries and consent during a session. Um, you know you've you've shared your your intake form with me and it's incredibly thorough.
38:02.80
Andre Lazarus
Yeah, absolutely.
38:10.51
rahichun
Um, and it's It's really fascinating and fun I mean it's a great questionnare for for anyone to go through you know to kind of like really um, inquire about their deepest desire about their deepest. Um, you know the curiosity and explorations. But.
38:15.93
Andre Lazarus
Um.
38:28.97
rahichun
Ah, yeah, within that you have a really really clear picture of what their intention is and what their capacity is and and what they're looking for. Um you know I wanted to yeah no I was I was very impressed. It was really cool. Um.
38:37.22
Andre Lazarus
Thank you for saying that I also want to say Rahi that you also I I am a constant student I am always learning I'm always trying to understand ways to better.
38:51.97
rahichun
Um.
38:55.83
Andre Lazarus
Connect with individuals in this work and you provided some really great feedback in that form which I have gone ahead and actually um, modified certain questions in that form. Um, so thank you for your help and um I share that so people understand that.
39:09.20
rahichun
Um.
39:15.25
Andre Lazarus
This isn't something that I just I have a blueprint of what I do with every client and it's this methodical phased approach. It is unique to everyone that I work with and I am always relooking at the way that I am.
39:26.99
rahichun
Um.
39:34.66
Andre Lazarus
Working with someone to include the way that I'm gathering information. So um, you're you're a big part of that. So thank you for looking at that form.
39:43.35
rahichun
Oh yeah, yeah, you're so welcome I was happy to do that? Um, yeah, it's important that we support each other in this work for sure. Um, you know your every client is so incredibly unique because every.
39:49.82
Andre Lazarus
Absolutely.
39:59.78
rahichun
You know every embodied soul's sexual history is so so unique. Um, you know this may seem like a weird question but I I you know I feel like so much of what we do. Is very very It's like dropping into the space of listening for what wants to happen. Um like what's moving energetically and I wondered whether you know people who are called to this work. It's it's such a unique calling. Um, apart from growing up in a family of healthcare practitioners Andre and your own personal journey. Do you have a sense of like past life sacred intimate like that kind of a thing have you ever explored that because it is such a unique calling.
40:52.35
rahichun
Ah, sacred calling I think it's ah it's an incredibly um you know it's incredible honor and privilege but it is such a sacred calling.
40:54.37
Andre Lazarus
Um, yeah, yeah.
41:01.40
Andre Lazarus
Yeah, yeah, I'm glad that you brought that up because the first the short answer is not enough I have not explored it enough and it's something that I absolutely believe in.
41:19.11
rahichun
And I.
41:20.72
Andre Lazarus
It's something that I recall through dream through more deepened psychedelic exploration that there are many versions of me that came before me and perhaps are you know living you know.
41:38.73
rahichun
E 2
41:38.89
Andre Lazarus
Alternate lives in my current present. Um, and I have a sense that there is some aspect of healer protector that has been a part of my journey. Um, and there's still a lot that I could.
41:52.88
rahichun
Um, ah.
41:58.16
Andre Lazarus
Probably go deeper into in that discovery and I just haven't had time or or thought to go into that but you're not the first person to to ask that and which means that it might be it might be that time for me to like really.
42:01.31
rahichun
Um, ah.
42:07.40
rahichun
The her.
42:15.40
Andre Lazarus
Really go deep into that intentionally.
42:17.97
rahichun
Um, yeah, that would be really fascinating and you know I would I would like to presume even more insightful and empowering to really understand the lineage. You know whether it's cosmological or genealogical that you know like you're you're following a lineage of sacred sexual healers and that's really powerful I mean it goes back to you know the time of Jesus and beyond um, um.
42:45.27
Andre Lazarus
Totally.
42:48.67
rahichun
You know it was an ayahuasca experience for me in Peru that guided me to this path and since then um, you know different psychedelic experiences have definitely kind of shown glimpses of of.
42:56.12
Andre Lazarus
Earth.
43:05.14
rahichun
Of that powerful lineage that you know that we are very privileged to to follow. Um I wanted to yeah, it's super cool. It's super cool. Um Andre I wanted to ask you because you know I'm thinking listeners here. Ah you know are are really.
43:12.97
Andre Lazarus
Um, amazing.
43:25.77
rahichun
You know, learning about sexual sakes being a sacred intimate sexual surrogacy somatic a coach I'm guessing some are wondering how do you navigate keeping your emotional boundaries right? I mean it's probably a common question. But how do you navigate? you know, keeping your emotional boundaries with clients and with your personal relationship has it been a journey has it is it pretty clear has it been clear from the beginning has it been like a navigation through the years
43:54.80
Andre Lazarus
Yeah, um. Oh I can say yeah I say very like as I think about it. It's been very clear for me in my journey doesn't mean that it doesn't come with. Its challenges and times of understanding and questioning. But the way that I describe it and I'm also learning on how to best describe this I Tell my partner that I am I speak.
44:18.23
rahichun
Um.
44:30.69
rahichun
Um.
44:34.93
Andre Lazarus
Much better in the language of body connection than I do with my words um I wouldn't say I'm the the greatest wordsmith in the world. That's definitely her. Um her mantle. But the way that I connect with people the way that I just.
44:38.92
rahichun
And I mean.
44:52.83
rahichun
Man.
44:53.58
Andre Lazarus
Um, in general. But then how I am able to understand and and vary the ways that I connect with my partner vice lovers vice clients and being able to in weight compartmentalize those aspects of my life.
45:06.75
rahichun
Yes, yes.
45:12.31
Andre Lazarus
Um, has in a way felt quite natural to me and I say that as as humbly as I can and still there's just an understanding of certain.
45:18.13
rahichun
Um.
45:32.60
Andre Lazarus
Societal like views on what this work is and also how we connect with whoever our primary partner is and who we connect how we connect with lovers and the different like nuances in between all of that. So while.
45:34.44
rahichun
Her.
45:45.36
rahichun
Um, man.
45:51.37
Andre Lazarus
I might have an understanding and a grasp on the way that I'm able to manage the way that I connect and feel emotion and feel physical. Um just physical adoration for. Varying levels of individuals in some view. Someone might see the way that I am or the way that I interact as you know, not fully like understanding every aspect of what it's like to be someone who interacts with me. So while I might feel like I have a grasp on all of the different varying forms of um, my intimate connection. Someone might see it as being uncaring or someone might see it as perhaps you know, not fully.
46:40.50
rahichun
2
46:48.86
Andre Lazarus
Um, fully allowing myself to let go into love into connection that in a way I'm holding back in order to make sure that I keep these components where they're at so while I understand that piece when I share that. When I am with someone whether it be my partner a lover a client and this is why I'm I'm always trying to find it the best way to communicate this but there is nothing else that exists in that moment.
47:17.86
rahichun
On here.
47:27.35
Andre Lazarus
Except for that person and when that moment Concludes I am able to shift my energy and focus to create a new moment with someone else where they are the only person.
47:43.49
rahichun
Um.
47:47.34
Andre Lazarus
In that moment and I feel like that's why I'm so good at what I do because it's not a game for me. It's not a. It's not a performance when I am connected to that person.
47:50.68
rahichun
Um, yeah, brave and.
48:04.54
Andre Lazarus
Whether it be in work or in life. Everything else stops and it's just them.
48:11.44
rahichun
Um, I get that I So get that you know it feels to me like I'm reminded of what you described, um your experiences as a child. Really love I Mean your like your your nature is to Love. And it sounds to me like your language is really around tactile sensate experiences you know of your whole body as well as um, you know, intimate connection that is your language.. It's like the music that you're here that your body is here to Play. And I can totally understand how the compartmentalization it's almost like second nature. It just Happens. It's like youre you're being knows what the nature of this dynamic is and it's not like you're holding back. You're fully present but it's it's it's within this. Um.
48:51.95
Andre Lazarus
Yes.
49:04.20
rahichun
Understanding of what the dynamic is is is is all about I.
49:07.89
Andre Lazarus
Absolutely and and but it's still it's still sometimes tough for people to fully understand and comprehend and while I would say a younger version of myself felt a responsibility to explain or overexlain that.
49:14.35
rahichun
Nothing.
49:26.99
Andre Lazarus
That understanding so that people just got it. Um I've also just as I grow older as I gain more wisdom from those around me from my support network I Also realize it's not my responsibility that.
49:31.60
rahichun
Um, her.
49:43.42
rahichun
Right.
49:46.72
Andre Lazarus
I Can only provide as much information as I can but it's not my job to convince anyone to understand or believe the words that are coming out of my mouth or the emotions that I'm feeling and all that I can really do is believe in myself.
49:54.97
rahichun
V.
50:06.26
Andre Lazarus
And hope that others will that'll be okay that they'll just they'll take what I say as um as my truth. So um, while that's why I say it's It's sometimes easier said than done to explain but actually living it.
50:07.82
rahichun
Sure. Um, yeah.
50:25.40
Andre Lazarus
Actually feeling it. It comes very naturally to me.
50:26.52
rahichun
Um, awesome. Awesome! Um, Andre. Um, we're running a little long but I do want to ask this other question because I do know that it's a specialty that that you facilitate for others as well and that is ah. The area of supporting couples to consider consensual non-monogamy um I'm curious in your work in supporting couples who want to open up their partnership or marriage or explore other lovers or relationships.
50:49.13
Andre Lazarus
Yeah, answer like or and so.
51:00.90
rahichun
What are the most common obstacles you see and how do you support them in breaking through them to experiencing the the kind of sexual lifestyle that they really desire.
51:06.54
Andre Lazarus
Type. Yeah I would say some of the most common obstacles I see first is our our own unconscious like Bias is the way that we are raised in a society currently.
51:20.77
rahichun
Her.
51:30.81
Andre Lazarus
Because I say currently because actually non-monogamy has been practiced far longer than monogamy has been practiced in in human civilization. But yeah, but we don't really talk about that. So it's actually it's actually much more common in our history.
51:35.56
rahichun
Right? Yeah before marriage. And yeah, right, right.
51:48.75
rahichun
Do.
51:49.58
Andre Lazarus
Even in the animal Kingdom that no-monoggamy is practiced but um, our own like unconscious bias when it comes to societal belief and structure. Um, oftentimes, um, religion and ah the way that certain religious practices. Um, tell us that we're supposed to be when we're talking about intimacy when we're talking about Sex. It's a very like binary view of this is what you do with your husband or wife and then everything else is.
52:14.95
rahichun
The her.
52:27.40
rahichun
Um, right? um.
52:29.27
Andre Lazarus
In full. So there's that aspect I think that's a big challenge I see with clients is being able to get past this thing of this is how I was raised. This is what I was told if I deviate from this I'm a sinner on the bee disowned from my family I'm going to hell lot of.
52:47.59
rahichun
Um, ah yes, yeah.
52:48.58
Andre Lazarus
Lot of fear lot of fear a lot of shame and then there's the like physiological emotional aspect from what I believe stems from again this societal structure around jealousy.
53:05.17
rahichun
And.
53:07.77
Andre Lazarus
Around Insecurity around. Um you know, certain unhealthy types of attachment that I feel are hurdles for um, couples to get over because we want to belong.
53:12.83
rahichun
The.
53:23.00
rahichun
Um, sure.
53:24.12
Andre Lazarus
And I'm I'm generalizing here. Everyone's different but in general beings we as human beings want to feel relevant. We want to belong we want to have a community or people that we can share our stories with that We can experience life with. Because what fun is it just to have all of these knowledge have all of these cool life experiences and we're just sharing it with ourselves that might be fun after you know for some time but then eventually like I want to talk to someone about these ideas that I have I don't want to just talk to myself. So.
53:48.75
rahichun
Fair.
54:02.16
Andre Lazarus
In that Belonging. There's this desire that I see to make sure that we remain relevant that we have a place in this world that we feel safe and generally how do we feel safe. We usually feel safe in. Being able to create connection with others to help us navigate our most animal like need of survival whether it be shelter or food or furthering the family unit. So There's a lot of um. Jealousy or resentment or um, again this like need to protect. What's mine that I see a lot of couples running into because the fear is if this person that I love goes somewhere else to.
54:53.76
rahichun
That.
54:58.29
Andre Lazarus
Be satisfied emotionally ah spiritually physically that I am no longer going to be relevant that I am going to be replaced and I'm going to be abandoned and and when we can.
55:12.41
rahichun
Um.
55:16.65
Andre Lazarus
Through time and it takes time I've been in my relationship for 9 years and we've been open the entire time and we still run into these these struggles. It's it's not something that just magically like goes away one day where we run into these these aspects of who we are.
55:19.62
rahichun
Are are are.
55:36.00
Andre Lazarus
But when we can start to understand just how beautiful it is when we realize that there's something more than this one person can provide us and we're able to create healthy connections with others to satisfy wants desires and needs. It actually. Can make our relationship that we have with our partner even stronger if you want a partner I mean I know plenty of solely solo polyamorous who just love being in a way single but creating multiple loves with other individuals. So um.
56:00.90
rahichun
Um, okay to have right.
56:12.89
rahichun
Um, and.
56:14.77
Andre Lazarus
It's a really again, we could have three podcasts on open relationships. But yeah, but I think those are the biggest ones for me is um, really like breaking down societal pressure and belief around what is considered a healthy.
56:15.62
rahichun
Talk Yeah, totally just about this. Yeah sure.
56:33.66
rahichun
Yeah.
56:34.62
Andre Lazarus
Relationship dynamic and then the the physiological physical um just protection boundary that we've created from that that tells us anything outside of what is traditional monogamy. Is going to put us into a place where we're now alone and so we need to protect whatever we that person that we're close to with all our all of our life. So um, yeah, and there's there's a lot more there too.
56:54.13
rahichun
Um, great. Um.
57:09.90
rahichun
There is a lot more I'm gonna have to have have you back and just focus on that for a while because I think there's I mean it's a juicy. It's a juicy thing man and it's There's a lot to explore there. Um, you know by the way you know earlier.
57:14.45
Andre Lazarus
Um, yeah.
57:17.14
Andre Lazarus
Yeah, yeah.
57:21.64
rahichun
When you were talking about the shabari you know and the intricate you know, tying up that you do and I was really getting turned on man that that sounds juicy.
57:32.75
Andre Lazarus
Oh thank you for sharing that first and it is it is. It's a beautiful. Um, it's a beautiful element of what I put under the umbrella of bondage. So um I also in my work specifically in sacred intimacy.
57:33.30
rahichun
Yeah, he.
57:50.17
Andre Lazarus
I definitely work in the elements of the bdsm realm and ah bondage is a big one of that and while shibari kimakku is only 1 way that you can you know constrict someone's movement. Um, there's a lot I mean you don't even need it. You don't even need rope.
57:51.53
rahichun
Oh.
58:06.74
rahichun
Right? right? m.
58:08.95
Andre Lazarus
You don't need need a tool these right here your hands are enough to pin someone's arms against a wall to allow them to feel what it's like to push against someone else constricting them. But then when you're able to release and show them.
58:20.20
rahichun
The.
58:27.68
Andre Lazarus
Just how much power they have can be a healing moment in itself. So you you don't actually even need rope to create a really beautiful healing um bondage experience. But ah Shabari is is an art. It's an art form and.
58:32.31
rahichun
Um, yeah.
58:42.60
rahichun
Um, it is an art. It's gorgeous.
58:47.27
Andre Lazarus
So yeah, there's so many people around the world who are so talented in it. Um, so I'm that's a skill set that I'm continually growing and learning in and wanting to just understand more myself.
59:00.48
rahichun
Cool cool field trip to Japan man right? Yeah right on right on andre lastly I want to ask you this and it may seem like a um.
59:02.90
Andre Lazarus
Yeah, yeah, let's go.
59:14.14
rahichun
Ah, simple question. But I'd love your perspective because I feel like you really have such a um evolved and and positive view on our sexual natures and empowerment and embodiment. What is your vision for like a healthy sexual society.
59:34.58
Andre Lazarus
Man you just tossing up those easy questions there I um.
59:37.82
rahichun
Yeah, yeah, it's a huge one. It's a huge one I mean because you've you've touched on so much you know because we've we've we've kind of like you know this theme of breaking through our societal parental religious conditioning has been a theme. Um.
59:51.64
Andre Lazarus
Yeah.
59:53.33
rahichun
And you know certainly the heteronormative kind of you know Rigid structure of our society. That's a theme but in your kind of ideal vision of a healthy sexual society I'm just I'm just curious What what? what? that would look like.
01:00:07.41
Andre Lazarus
Yeah, and I've thought about this and people have asked me similar questions and the first thing that comes to mind is a society that allows.
01:00:12.63
rahichun
Ah.
01:00:27.23
Andre Lazarus
For each individual person to have their own their own journey their own exploration and I could go like super deep into that and where that could go but just having compassion.
01:00:34.79
rahichun
Yes, you.
01:00:46.40
Andre Lazarus
To know that what someone else is doing in their life I might not fully understand and it might not make sense to me but I'm going to celebrate them and say I'm glad that you are finding joy in your exploration. So that's what I envision I envision.
01:00:50.13
rahichun
Are.
01:01:02.30
rahichun
Ah, yeah.
01:01:05.66
Andre Lazarus
Where we've removed this idea of judgment or shame around practices and that can you know there is ah there's a gray area there. There are certain ways that individuals might be practicing certain desire. Or wants that might be or ah seem in like certain society unhealthy or dangerous and just like anything in the world. You know it's important to keep an eye on um on the way that we're interacting with people.
01:01:43.21
rahichun
Um, right.
01:01:43.38
Andre Lazarus
But as long as you're not hurting anyone and you're you're being conscious of the exploring that you're doing then um, who's to say what is right or wrong I mean I can for sure say that there are things that I do.
01:01:54.41
rahichun
Ah, totally.
01:02:02.16
Andre Lazarus
And my personal life as well as in my work that viewed by millions of people is wrong and sinful and horrible and there are things that there are done in other countries outside of the us that are completely. Um. Just celebrated and are just beautiful that we here in the us are like I can't believe they do that or I can't believe that that's not looked at as as wrong. So that's where that society aspect comes just.
01:02:26.55
rahichun
Um, frame a.
01:02:40.57
Andre Lazarus
Providing people the experience to live the life that they want to live and not put in all of these um fear based like structures to say you you can't do that.
01:02:43.11
rahichun
Now.
01:02:53.16
rahichun
Right? right? So really really honoring each embodied soul's unique and specific truth in. However, their sexuality wants to be explored and expressed and embodied.
01:03:03.50
Andre Lazarus
Absolutely absolutely I mean let's it's next to fishing and farming sexuality is the oldest profession in the history of what we know is human civilization.
01:03:14.10
rahichun
Ah.
01:03:21.60
rahichun
Um, yes, indeed. Well I'm glad you chose this rather than fishing or farming Andre yeah me, neither me neither so you know it was a good option.
01:03:29.59
Andre Lazarus
Meet you I'm not really good at either of these.
01:03:38.83
rahichun
Andre. Thank you so much for just sharing your experiences for sharing yourself and for most of all sharing your purpose and your service in the world Andre Lazarus's website is coming dash closer.
01:03:50.29
Andre Lazarus
Who.
01:03:56.61
rahichun
Dot com and we'll have it in the links. Um, and dude this was great. Thank you so much.
01:04:04.10
Andre Lazarus
Thank you Rahi and thank you for all the work that you do and I know that we're interviewing me but you're also someone who is providing such a beautiful healing space to so many and you've been you've been doing it longer than I have so I definitely see you as a mentor in in my work as well.
Get Podcast Updates
Enter your name and email address below to receive insights behind each Organic Sexuality Podcast episode and the ebook Organic Sexuality, 5 Elements to Restoring Natural Pleasure And Sexual Wholeness
We explore the restoration of pleasure, the reclamation of sexual sovereignty, and the realization of our organic sexual wholeness. We engage with leading somatic therapists, sexologists & sexological bodyworkers, and holistic practitioners worldwide who provide practical wisdom from hands-on experiences of working with clients and their embodied sexuality. We invite a deep listening to the organic nature of the body, its sexual essence, and the bounty of wisdom embodied in its life force.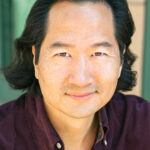 Rahi Chun
Creator: Somatic Sexual Wholeness
Rahi is fascinated by the intersection of sexuality, psychology, spirituality and their authentic embodiment. Based in Los Angeles, he is an avid traveler and loves exploring cultures, practices of embodiment, and healing modalities around the world.